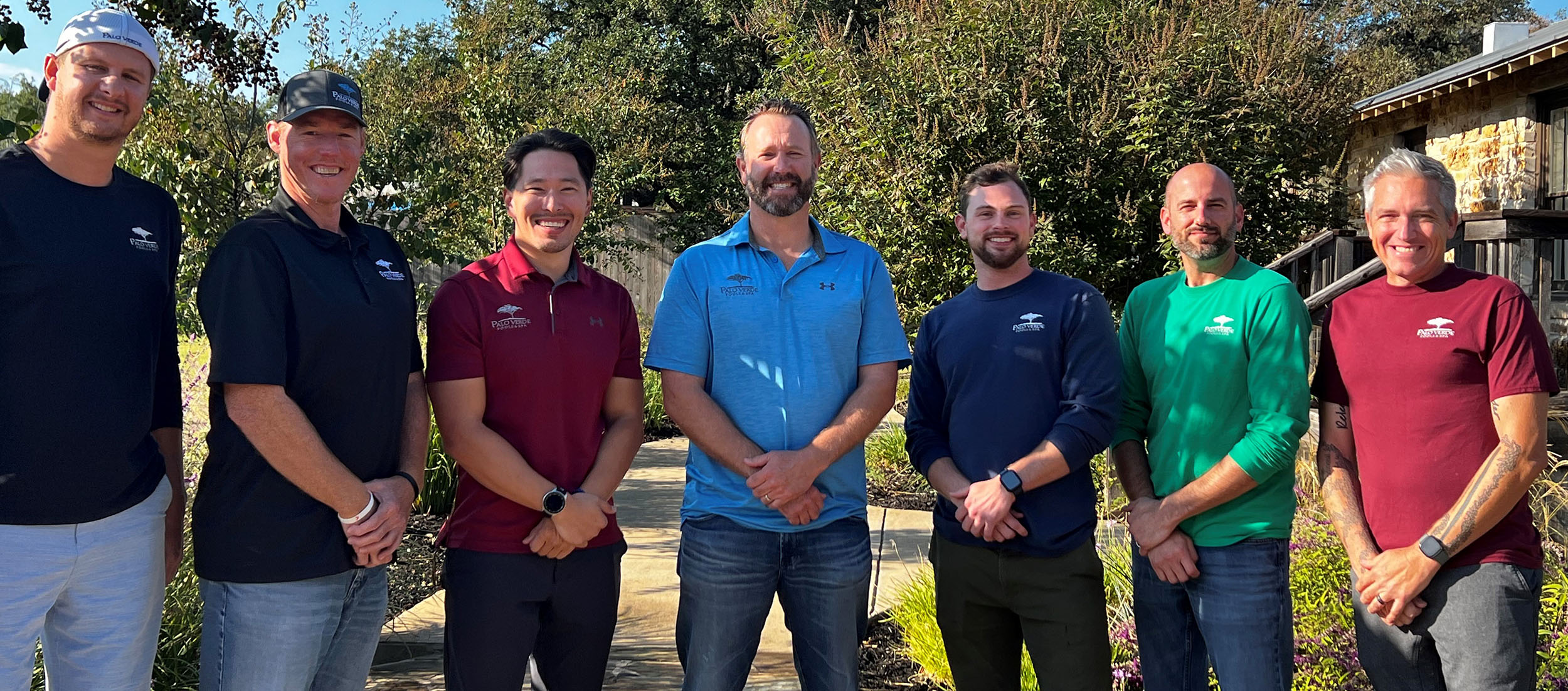 About
Call us to meet with one of our team members and begin to dream!
Here at Palo Verde we specialize in custom pools in San Antonio and the Texas Hill Country. Our goal is to dream with our clients and help them build a pool they will love and enjoy. Our experienced team will help carry the project from concept to install with the best care and quality.
Chris Bulik
Having 16 years of experience in the pool business has elevated Chris to a top designer in the San Antonio, Boerne, and surrounding areas. With over 500 pools designed and built, Chris has developed the design knowledge to tackle even the most challenging backyard spaces. He is an expert in Pool Studio which he began using when he entered the pool business at 26 years old and his passion for design allows him to match a clients visions with his own and create their dream backyard. Chris specializes in all types of designs, from the freeform hill country look to the ultra modern, contemporary look.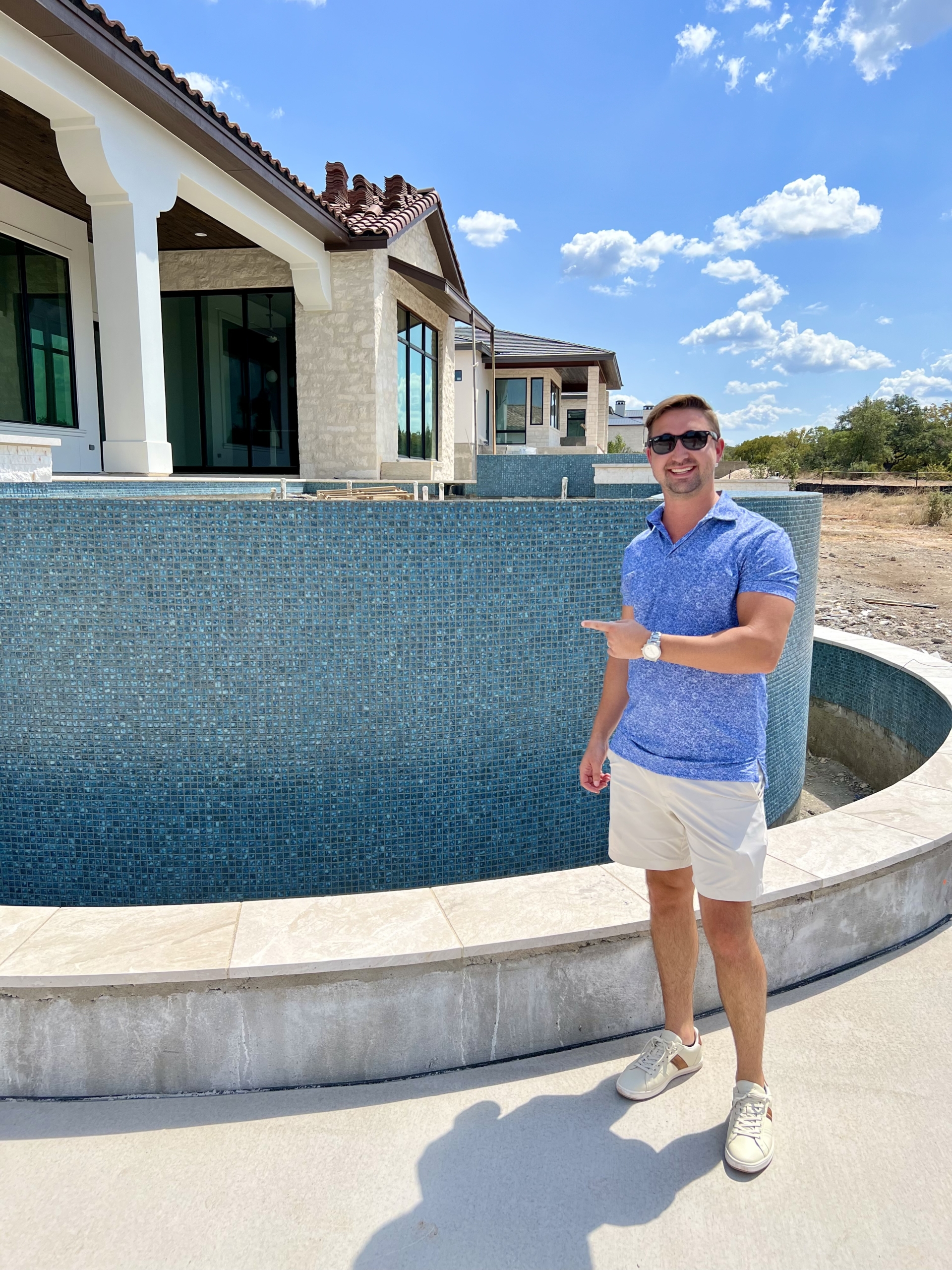 Tyler Reiser
Tyler has lived all over the world from North America to parts of Europe but calls Texas home. He has always had a unique eye for architecture and pool design. He loves to incorporate new design features into his pools while customizing projects unique to each family. Tyler has extensive background in real estate and has assisted many people with finding ways to improve their property values. Tyler is recently married to Tiffany and has a 2 year old golden doodle named Winston who loves to swim.
Bryan Dishner
Sales Design
Born and raised in San Antonio graduated from William Howard Taft. Studied CIS (Computer Information Systems) at UTSA. I'm a PHTA (Pool Hot Tub Alliance) Certified Building Professional. I have been in sales/customer service since 1999 and have been in the pool industry for over 10 years.
I enjoy being outdoors; hunting, fishing, golfing, and glamping. Fun fact, I enjoy competition as well as fellowship. Played basketball weekly, well into my mid 30's then had to retire to a sport less harsh on my joints and body. Since then, have joined a couple of golf fellowship leagues that not only are competitive, but we help support each other's businesses and charitable events.
Have a blended family with a son and 2 daughters (26,18,10). With a career in sales/design, I wouldn't be successful without the support of my wife Darlene. It's a blessing to be in our industry and it allows me to be involved in school and extracurricular events that our kids join.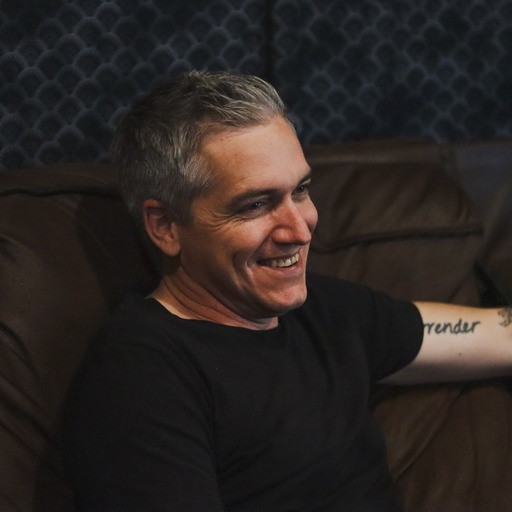 Kevin Hernandez
Having worked with thousands of clients for more than 20 years Kevin has become one of the most seasoned designers in the industry. His designs have earned multiple APSP gold, silver, and bronze international design awards. His design work is truly unique and he values providing the highest level of client service.
When he isn't diving into pool design Kevin enjoys spending time with his wife and three children, running marathons, and continuing his established career as a professional musician. From simple elegant designs to multi-level pools and lazy rivers Kevin is qualified to handle any level of project with excellence.